We are always looking for new clients and suppliers. Our goal is always to provide the best quality products and services. Introduce yourself below.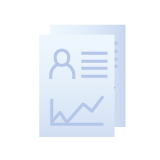 Invoices
Our clients are provided with all accounting records on sale or purchase.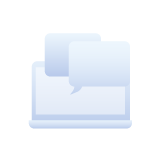 Support
We offer unmatched support for all of our clients and sellers. Documentation
Product grading documentation is provided for all purchases.  
FAQ
Frequently Asked Questions
WHAT DOES TRIAD SOURCING LOOK FOR IN A SUPPLIER OR CLIENT?
We are always looking for longevity and loyalty in our partnerships, but the dedication to details and no gray areas is just as important.
Our established suppliers appreciate that we are clear with what we believe we are purchasing (expect the same back) and pay quickly. Our client's value is that we have a good source of supplies, we are thorough in our inspection of the goods, and we ship what we represent. We also stand behind what we sell. Are you interested in starting the conversation? Get in touch with us.
IS TRIAD SOURCING A BROKER?
While we do flip lots on occasion, we largely offer from our stock.
HOW DOES TRIAD GRADE IT'S INVENTORY?
We use our own grading system that is synchronous with most of our clients. This system is based on the state of the product as a whole which is determined by the level of damage, whether or not parts will need to be replaced or repaired, and of course, the overall look (i.e. whether or not there are dings, scratches, marks, or cracks).
WHAT IS TRIAD SOURCING's MOST IMPORTANT VALUE TO A POTENTIAL CLIENT OR SUPPLIER?
We are very detailed, our quality control, presentation, and packing are all well above industry norms. Our main business is offering good quality, ready for resale products. We are a wholesaler you can trust.
WHAT ARE TRIAD SOURCING'S PAYMENT TERMS?
We work off of a prepayment before the shipment of goods.
All major credit cards are accepted with an additional 3% convenience fee. 
DOES TRIAD SOURCING OFFER A WARRANTY?
Typically, our policy is to offer 30 days for DOA  and damaged units.