Buying Hardware
We Sell Wholesale Computer Products.
We inspect, test, clean and sell approximately 4,000- 8,000 hardware units per month. Our goal is to build long term mutually beneficial relationships with our clients. We specialize in the selling of Chromebooks, iPads, Macbooks, Laptops and Laptop Accessories. 
Wholesale Quantities
We require our clients to purchase equipment in quantities greater than 100 units. We specialize in the procurement, testing, and selling of refurbished equipment. We also offer wholesale services for retailers. If you are looking for a quality supplier, you have come to the right place. Let's start the conversation.
Products
We specialize in the selling and refurbishing of laptops, Chromebooks, Macbooks, and select tablets. Please reach out to us to inquire about our current product stock and price. Our products are assessed based on our own in house grading system. Please see our grading guides below.
Who We Serve
We serve retailers, businesses and schools, or any organization in the need of computer hardware. We specialize in personal computing devices, and we deal in both large and small lots of products. We do require a minimum order of 100 units. Reach out for more information.
Quality
Exceptional Customer Service
We are here to help you fulfill all your product needs. We ask you to allow us to gain your trust, one transaction at a time.
Warranties
We stand behind our products and allow a 30-day money-back guarantee on any hardware unit we sell. If the product is not as invoiced, we will gladly work with you to resolve the problem. We pride ourselves on offering our clients the best products and especially service. You have a business to run and we want to help provide solutions and not headaches.
Grading Requirements and Expectations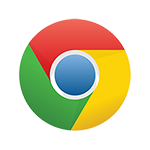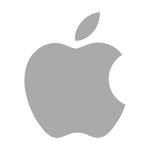 Get started
Start Connecting With Us!
Are you ready to start your order process? We are here to answer any product and price questions. Please reach out to us.